Full Spectrum Hemp Oil 1000 mg
Sale price Price $40.00 Regular price Unit price / per
XITE Delta 9 THC Fruit Gummies
Sale price Price $20.00 Regular price Unit price / per
FULL SPECTRUM HEMP OIL
At BF Extracts we make our oil from plants grown on our farm. These plants are grown using organic practices with no chemical fertilizers nor pesticides.  We utilize an extraction process that maintains all the natural properties of the hemp plant not just the CBD. That is what makes our products "Full Spectrum" and why they work so well.
Learn More
Benefits
BF Extracts cannot make claims that our oil can treat or cure any medical conditions.
What we can do is encourage you to research the Endocannabinoid System and how cannabinoids like CBD can provide a natural alternative type of care, as well as have a positive influence on many aspects of health, wellness, and quality of life.
Our Mission
We are committed to producing the finest quality "Full Spectrum" hemp oils so that our customers can trust that they are getting a true "Farm to Consumer" product. Our products have been fully tested for compliance and safety. At Bobrowicz Farms we also only carry products from suppliers that focus on product safety and compliance so that our customers can trust what they are buying.
Customer Testimonial
"Hey guys, just a heads up... i have become a big proponent for CBD and a wonderful, trustworthy place to purchase it, BF Extracts.

As many know I have issues in my feet, ankles, hands and wrists. For the last few months I have been using BF Extracts Hemp Salve and it is frigging amazing. I really am amazed. I have been to their farm and seen their operation. The owner Tom is a terrific guy. Seriously give this and/or their CBD Oil a try.

I can't rave on enough about their products..."
Kipp Elbaum - Brooklyn, NY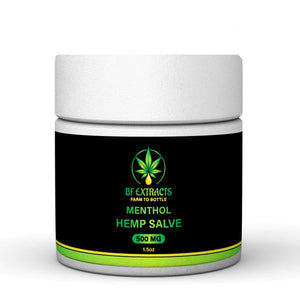 Full Spectrum Hemp Salve 500 mg
Sale price Price $35.00 Regular price Unit price / per
Customer Testimonial
I recently started taking my cbd on the golf course late in the round which helps with fatigue and focus. I have felt the benefits and recommend highly."
Shawn McGuigan - PGA Pro
FULL SPECTRUM GUMMY'S 25 mg
Sale price Price $25.00 Regular price Unit price / per
Customer Testimonial
"I really wanted to thank you for your product. I have tried a lot of things and none have worked like your oil. So thank you and Olivia for telling me about you."
Kathryn Kubacki - Erie, PA
Full Spectrum Hemp Oil 1000 mg
Sale price Price $40.00 Regular price Unit price / per